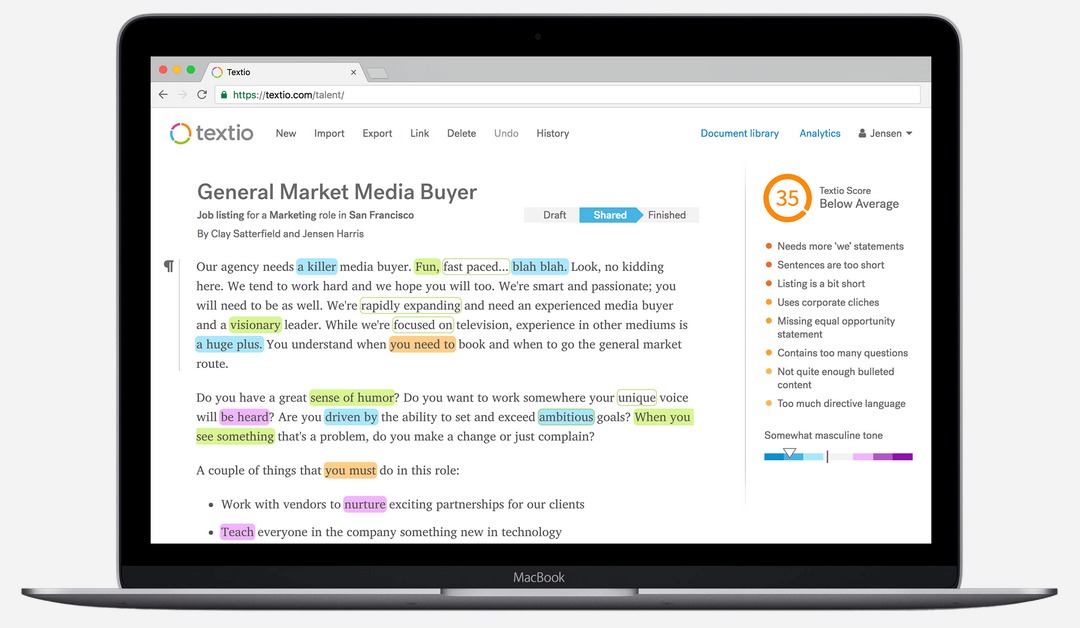 What's the best way to say this?
That's a never-ending question for the typical business communicator. For just about anything beyond the simplest messages, we can never be entirely sure that we've found the most powerful words or crafted the most effective phrases. We have to send our missives out into the ether and hope we've done our best.
Moreover, in many cases, we get only one chance to hit the mark. In contrast to interactive conversations (in person or online), where we get instant feedback and can adjust the message if needed, a lot of business writing is a one-shot affair and we'll never know if we've been as effective as we could be.
Digital tools have been assisting writers for decades, as far back as spell checkers that predate the PC era, but most haven't done much beyond applying simple rules. However, recent advances in natural language processing show some potential to fill this feedback void by providing instantaneous advice about the effectiveness of our language. . ."
Sourced through Scoop.it from: blog.businesscommunicationnetwork.com