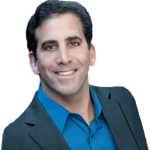 "Many of us have had to battle the specter of arrogance at one time or another. No one is perfect, and the particularly intelligent must be especially careful about slipping into egotistical behavior," writes Joel Garfinkle (photo, left) in a piece at SmartBrief.com.
"If you worry about being perceived as arrogant at work, read on to check your tendencies and learn about the alternative habits you should be perfecting. Even the most humble have to be wary of any action that can seem arrogant — it's the wrong way to get noticed, especially when you're working to climb the corporate ladder."
Read the full article . . .